Lighting. Lighting design in Lithuania - Renaissance of Jesus Christ Resurrection Church - GAUDRE, LLC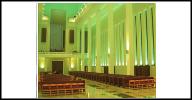 Lighting. Lighting design in Lithuania - Renaissance of Jesus Christ Resurrection Church - GAUDRE, LLC
During the past years perception of lighting application in buildings of sacramental purpose has expanded since it is not exclusively natural lighting that is being used, but artificial next to it also.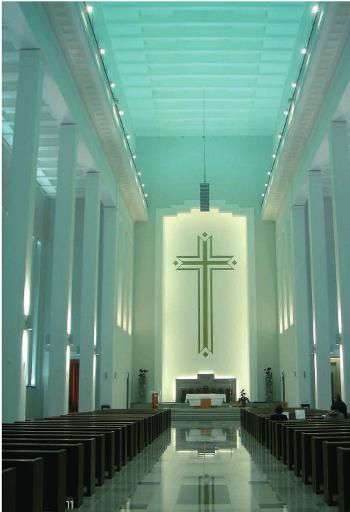 Lighting design that was first introduced in the market several decades ago is still considered a novelty in Lithuania. In 2004 professional designer Antanas Pocevičius has designed lighting for renovated Church of Jesus Christ Resurrection.
About GAUDRE, LLC
GAUDRE, LLC is one of the leading companies in lighting market in Lithuania. Our goals are company's competence, skills, reliability and high quality of supplied products and provided services. This includes all fields of our operations: lighting, EIB and DALI lighting control systems, electricity installations and electrical heating systems. We are offering modern integrated solutions and their related services. Efficiency of our services is ensured due to high skills of our technicians, professionalism and attention given to the client. Our range of products is a perfect choice for implementing technical requirements of various projects, characteristic by optimum price, high quality and economic value.
We are the ones to provide You with high qualified solutions.
Qualified solutions, they are more than just a design and technical specs of a product. It's a creative process requiring deep knowledge of lighting theory, human psychology and electronics, as well as experience in implementation of practical solutions. Our knowledge is a promise of successful implementation of visions by architects and our clients, as well as revealing possibilities of light use. We are promising long-term and cost effective solutions depending not only from technologies or modern art, it's also experience in production and design.

GAUDRE, LLC
More information:www.gaudre.lt/en.html