Why to choose natural wallcoverings - TAPUS, LLC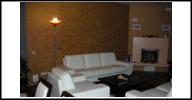 Why to choose natural wallcoverings - TAPUS, LLC
Company TAPUS, LLC are official natural wallcoverings Poldecor spokesman in Lithuania, Latvia, Norway and Russia
POLDECOR - is the largest manufacturer of wall coatings in Europe, with 20 years of experience.
The stable and high quality for 15 years has a strong position in Eastern and Western Europe, the Central Asian market. Poldecor secret - unique only to these specific liquid wallpaper designed to produce equipment. Therefore Poldecor regularly expands its range, announces new models and materials. Some materials are unique and come from distant exotic lands, it detected only POLDECOR production. Liquid wallpaper commonly used in apartments, restaurants, offices, kindergartens, clinics and shops decoration.
Thermal Insulation: The interlocking fiber structure of PolDecor will always make your room warmer or cooler. Lower-level family rooms and bathrooms are perfect candidates for the warmth of PolDecor. Thermal conductivity is 0.035 W/Mk
Sound Absorption: PolDecor offers an extraordinary absorption of noise. The quiet of a PolDecor room is a unique feature of this beautiful wallcovering. Home theaters, recreation rooms, family rooms, and conference rooms are some of the examples of areas where this product may be used.
Humidity Control: PolDecor will absorb up to two quarts of water per square yard without changing in pattern or color. PolDecor may be used in bathrooms and wet areas without worry.
Elasticity: Due to the selection of special natural fibers, cracks and textured walls are covered easily.
Dust Resistance: As a natural material, PolDecor does not take an electrostatic charge, and will not attract dust.
Seamless Covering: PolDecor is a loose fiber material mixed with water and troweled on the wall or ceiling in a continuous plastering process. There will never be a seam.
Durability & Repair: PolDecor has a longer lifespan than any comparable wall treatment. Damaged areas can be repaired easily by the homeowner. It is also easily removeable and paintable
Installation: PolDecor Wallcovering is applied by certified installers, or as a Do-it-yourself product.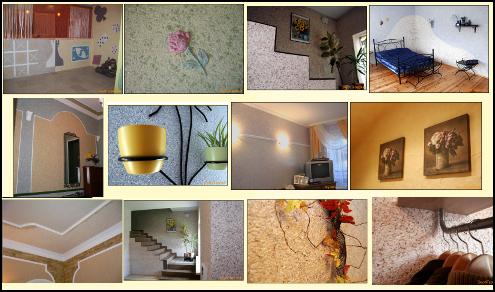 TAPUS, LLC
More information: www.skystitapetai.lt/en/